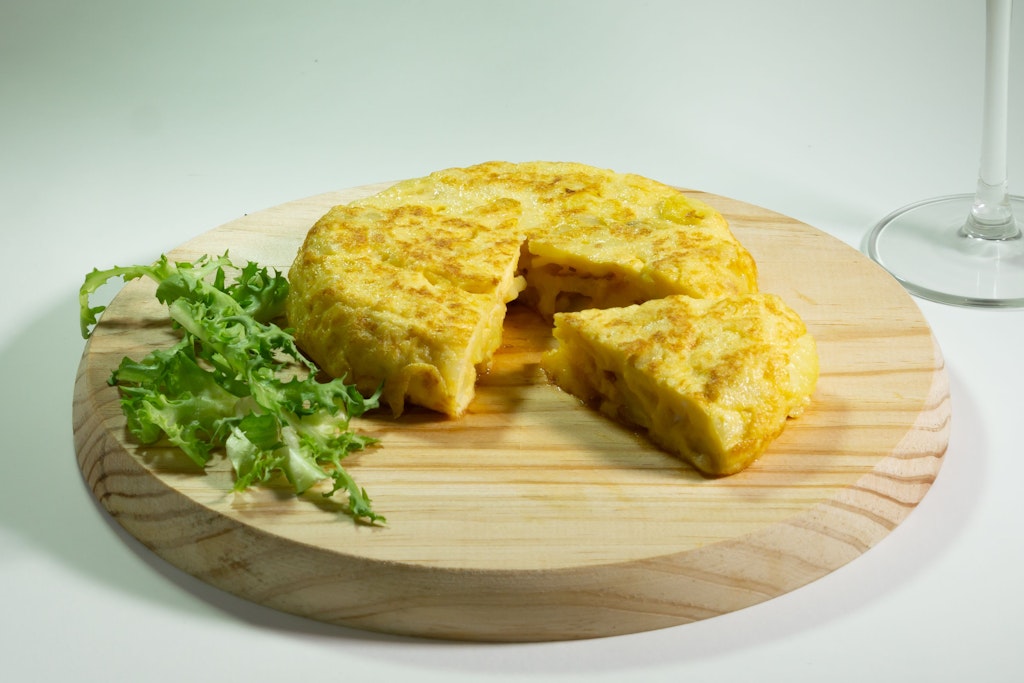 You only need three ingredients, some oil and some spices. This will take less than half an hour. And a delicious dinner is already on the table. Our Spanish Tortilla Recipe will have you making a traditional omelette in no time.
Also read: "Bigos": a clever recipe for the Polish national dish – from my grandmother's old cookbook! >>
It's super tasty, the combination of long-chain carbohydrates from potatoes and the protein in eggs will keep you going for a long time – preventing cravings – and it won't cost a lot of money. I'm sure? Then do a taste test: simply try the Spanish tortilla recipe yourself.
Also Read: Easy Oatmeal Schnitzel Recipe: Very Healthy, Very Delicious, Very Cheap >>
Ingredients for a sweet omelette: Spanish tortillas
you need: 500 grams of potatoes, 250 grams of onions, 8 eggs, 3 tablespoons of olive oil, 1 salt, 1 pinch of pepper, 1 pinch of paprika powder.
Also Read: Recipe With Just Five Ingredients: You Can Easily Make The World's Fastest Plum Cake >>
Spanish Tortilla: This is how the traditional omelette is prepared.
Here's how it's done: Boil the potatoes and wash them in cold water. Cut the potatoes into fine pieces or use a mandoline. Peel the onion and chop very finely. Put both in a bowl, mix and salt.
Place two tablespoons of olive oil in a large pan and heat. Add the potato and onion mixture and cook on low. It is good to use a lid and fry for 10 minutes, turning often. After the potatoes are done, you can continue. Otherwise, let it cook for a few more minutes.
Also Read: Pan-Roasted Garlic Bread Recipe: No Yeast, Full of Passion – Super Quick and Super Delicious >>
Crack the eggs in a large bowl and shake well. Season with salt, pepper and paprika. Add the potato and onion mixture to the eggs (not the other way around, as the potatoes should be added to the eggs) and mix.
Add the remaining oil to the pan, heat and add the tortilla mixture. Fry on medium heat until the egg is cooked. Then use a large plate to turn the omelette cake over and fry it on the other side. Cut the tortilla into slices and serve. enjoy your meal!